The Printer's Down Again?
Discount Copy and Print Services for Teachers
Are you in the teaching profession? Are you tired of your home or workplace printer failing you and then having to pay out on expensive print services just to get your teaching materials ready in time?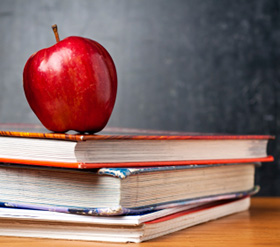 At Park Print we know that your usual printer or copier isn't always available right when you need it (Low ink or toner again? Always out of paper? No connection? Permanent errors?!!). Even when your copier/printer is functioning normally, the results can be disappointing for one reason or another. At Park Print you won't have those problems! That's why we offer a 10% discount* on any copying or printing for educational purposes, to teachers and educators in our city of Worcester, Massachusetts. Just tell us where you teach!
Please note that this is not a new or temporary offer. We have been supporting local teachers in this way for many years. So if you are a teacher or educator please stop by and get that print or copy job done today. Remember – walk-ins are always welcome!
On top of that, you might be surprised to know that Park Print is one of the cheapest places to copy in the city – compare our color copy prices to Staples®! We also offer monthly billing plans to anyone whose work demands frequent and/or regular printing or copying. Give us a call or contact us online about your requirements.
*We emphasize that this discount applies to printing and copying for educational purposes only.