We are open weekdays, 9:30am - 5:00pm
Customers should still call from the parking lot or from home to let us know their needs in advance. Thank you and stay safe.
Give Your Sales Materials a Well Designed Boost
Full Color Brochures & Product Sell Sheets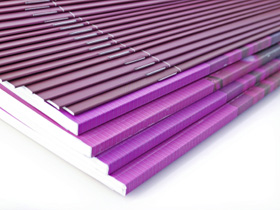 If a picture is worth a thousand words, think of what a brochure or product sheet that includes photos, product descriptions, sales terms and conditions or other items can do to promote your company. There's nothing quite like colorful, well-designed sales literature as a way to showcase your company services or products. Providing your clients and potential customers with something tangible to keep and browse at their leisure means your brand stays longer in the public eye.
We can print your sales materials and brochures in several colors on coated or uncoated papers, or in a full-color format on one or two sides to be used as a product brochure or self-mailer. All professionally printed to fit your budget and time frame. The only limit is your imagination!