Art & Photo Reproduction
Quality Color Scanning and Image Enlargement
At Park Print we offer excellent facilities to make high quality, faithful reproductions of your artworks or photos. We understand that your works are precious and personal and we'll take great care to make any reproduction meet your expectations.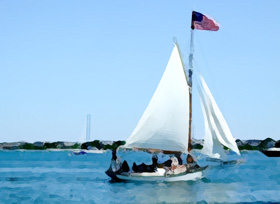 Once your item has been scanned and stored as a digital file it can then be reproduced in any way you choose, or even edited to perhaps clean up or modify the image in some way. The image could then be enlarged and printed, for example, onto textured paper for framing and wall mounting. Maybe you have an old photo you'd like to see larger on your living room wall? Or a child's drawing reproduced as a gift? You can also use your scanned image for other applications such as invitations, seasonal greeting cards or calendars. Your imagination is the limit!
Copying artwork in this way is ideal for some types of painting, such as watercolors, and also sketches, drawings, pastels and of course photos, both color and black & white. Get in touch if you'd like to know about what's possible.
Please take care that any reproduction of a work that is not your own could be an infringement of a copyright or trademark.


See also: Personalized Greeting Cards | Custom Invitation Cards | Funeral Programs