Coroplast Signage for All Seasons
Corrugated Plastic Signs and Displays
Coroplast is a plastic (also known as polypropylene plate) sheet material with a corrugated core. It is stiff, lightweight, durable and, of course, waterproof! All in all a very versatile material for printing all types of signs and displays, for both outdoor and indoor applications.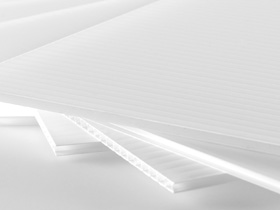 The high corrosion resitance of Coroplast makes it ideal for exterior signage or advertising where constant exposure to the elements could lead to rapid deterioration in the vibrance and clarity of your sign. Our printing is UV (ultra-violet) protected so your sign won't fade in direct sunlight either. The corrugated plastic structure of Coroplast allows for easy insertion of metal (wire) stakes to create, for example, street or yard signs. Being corrugated also means it is extremely light and therefore easy to transport for temporary repeated use, such as in trade show displays or exhibitions.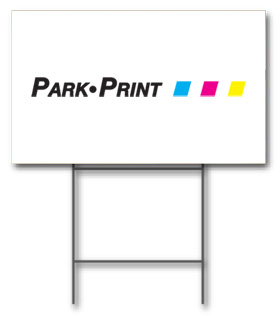 We can print any typical size sign with a 7-day turnanround. The following is an example pricing:
24" x 36" (2' x 3') Coroplast sheet
Full color printed graphics (with UV protection)
$50.00 incl. shipping & VAT
Call us or request a quote online for pricing of other sizes. Please also inquire about unusual sizes or specific requirements.
See also: Signage homepage