We are open weekdays, 8:30am - 5:00pm
Customers are allowed inside our premises, however please wait outside if social distancing is not possible when you arrive. If you would like service to your car, call us! For faster service, email us in advance. Thank you.
Your Local Paper Outlet
Bulk Paper Supplies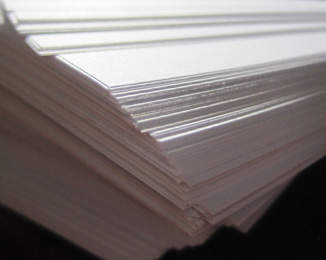 Being a local printing center means we can offer not only quality printing services but also a wide range of papers for those who are looking for a reliable local outlet to purchase in bulk (by the case or even just by the ream). We stock papers for both office use and personal projects. We can also order a specific type of paper on demand.
Here are some examples of the papers we typically have in stock. All papers are laser and ink jet safe:
20 lb. Domtar EarthChoice Multipurpose
20 lb. Exact Brights
24 lb. Capital Bond in white
24 lb. Royal Sundance recycled cotton bond (white and natural)
We also carry various cover stocks in 80 lb. weights. BC cover in white (economical) and Royal sundance cover in natural and white are the most common. Also, Zerox Color Expressions.
Call us at 508-756-8600 for more details.